This Special Issue aims to provide a premier international platform for wide range of professions including scholars, researchers, academicians and Industry people to discuss and present the most recent security and privacy challenges and developments in Multimedia big data in Social Internet of Things. The editors invites researchers to contribute original research articles as well as review articles that will seek the continuing efforts to understand the novel techniques that lead to future improvements for security and privacy of multimedia big data in Social Internet of Things.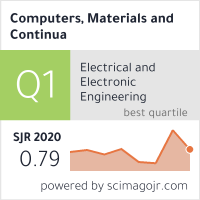 The journal Computers, Materials & Continua is visible through the echo factor IF (2020) = 3.772 and the affiliation of the Q1 quartile to SCImago.
Submission Deadline is 30 September 2022.
More information is available at the link.